Welcome to our website!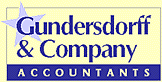 Would you like one-on-one accounting, tax and financial advice from an experienced EA/Accountant that cares? Welcome to our practice.
We offer a full range of accounting, tax, and small business consulting services. We're flexible. We're friendly. And perhaps most of all, we listen. Call us for a complimentary, no cost, no-obligation, initial consultation.
Member : AccountantsWorld
Call us at 919-490-9014 or write us at
18 West Colony Place, Ste 210 Durham, NC 27705-5582 Fax us at 919-493-2462
Follow us on Twitter